University of Pretoria Online Application 2023-2024
University of Pretoria Online Application 2023-2024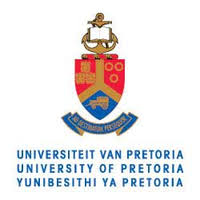 University of Pretoria Online Application 2023-2024
University of Pretoria Online Application 2023-2024
The University of  Pretoria has open it online Application for this academic year for Applicant to apply online.
 UP Application opening and closing date
Applications open on 1 May and close on 31 August 2023 for admission in 2023.
UP Application Requirement
18 years of age
In good standing at your home school
3.0 GPA or better on a 4.0 scale (GPAs under 3.0 will be considered on a case-by-case basis and will require additional documents outlined in a section below)
Sophomore, Junior, or Senior standing when program begins. Applicants need to have at least three semesters of course work when they enroll at (first semester sophomores can apply).  Some local university courses may not be available to students of Sophomore standing. Please contact your IES Abroad Representative for more details.
How to Apply UP online
Click here to visit the online application portal.
Fill in the needed information and submit the necessary documents.
Submit your application.
Once the application has been submitted, you will receive communication from the university, explaining how to access your Student Center through the UP Student Portal, enabling you to track your progress and status, as well as other communications and possible outstanding items.
Some applications for specialized fields might only be processed after the official closing date.
UP Application Forms
Here are the University of Pretoria (UP) Admission Requirements:
For entry into the NVC at NQF Level 2, you require:
 A year-end report for Grades 9, 10, 11 or 12 or an
 An NQF Level 1 qualification, or
An approved bridging programme designed for the specific purpose of accessing  NQF Level 2, or
A Recognition of Prior Learning (RPL) assessment to meet the basic requirements for access to NQF Level 2.
Full Time Nated Courses
Application fee (new students only) and class fees are payable on registration.
All new applications must be accompanied by:
Certified copy of latest school report/statement of results/Grade 12 or N3 certificate.
Six certified copies of ID of Learner.
Two certified copies of ID of Parent/Guardian.
One ID size photo of Learner.
Applications should be submitted as early as possible in the applications cycle, which commences in April of each year.
UP Online prospectus
he University of Pretoria UP prospectus pdf contains the list of courses, admission requirements, and all admission application information to guide you through the University of Pretoria (UP) admission process
The UP Prospectus can be simply accessed and downloaded online on the official UP website or through the link provided below.
UP Accommodation
Operational Hours:
Monday – Friday 08:00 – 16:00
Queries can also be directed to Student Service Centre or relevant division telephonically or via email:
General Enquiries: ssc@up.ac.za or 012 420 3111
Academic Advising: https://www.up.ac.za/advising
NSFAS and UP funding related queries: finaidquery@up.ac.za
Student accounts related queries: ssc@up.ac.za or 012 420 3111
Payment related queries: payments@up.ac.za
If you'd like more information on any of our academic programmes or have any other queries, concerns or need general help and guidance, we're glad to help you. Please use the list below to help you to find the contact information you're looking for or use our handy FAQ page.
The University of Pretoria's physical address for the Hatfield Campus, which is the home of our central administration is the corner of:
Location:
University of Pretoria
cnr Lynnwood Road and Roper Street
Hatfield
South Africa
Postal address:
University of Pretoria
Private bag X20
Hatfield 0028
South Africa
Economic and Management Sciences
Undergraduate applications and admissions:

Ignatius Dire  +27 (0)12 420 5278 ignatious.dire@up.ac.za
Ms Alta Erasmus +27 (0) 12 420 3062 alta.erasmus@up.ac.za

Postgraduate applications and admissions:

Education
Faculty of Education Student Services:

Head Of Student Administration

Manager Postgraduate:

Vacant

Engineering, Built Environment and IT

Head of Student Administration

Undergraduate: Applications and admissions

Undergraduate Division

School of Information Technology:
Computer Science

Information and Knowledge Systems
Ms S Adams
+27 (0)12 420 2450
samantha.adams@up.ac.za

Information Science, Publishing, Multimedia,
BIT Information Systems
Ms P Ngwenya
+27 (0)12 420 4186
patience.ngwenya@up.ac.za

School for the Built Environment:
Architecture, Interior Architecture
Landscape Architecture, Construction Management,
Quantity Surveying, Real Estate,
Town and Regional Planning
Ms M Erasmus
+27 (0)12 420 2298
marilaine.erasmus@up.ac.za

School of Engineering
Co-ordinator
Ms MPM Ntsoane
+27 (0)12 420 5299

Computer Engineering
Electrical Engineering
Electronic Engineering
Ms L Rix
+27 (0)12 420 6625
luzaan.rix@up.ac.za

Mechanical Engineering
Ms N Potgieter
+27 (0)12 420 2987
natasja.potgieter@up.ac.za

Industrial Engineering
Metallurgical Engineering
Ms S Shabbir
+27 (0)12 420 6520
saubia.shabbir@up.ac.za

Chemical Engineering
Mining Engineering
Mr MJ Makhasa
+27 (0)12 420 2142
joseph.makhasa@up.ac.za

Civil Engineering
Ms G Msiza
+27 (0)12 420 4095
gladness.msiza@up.ac.za

Postgraduate Student Administration

Co-ordinator: Postgraduate Division
PhD degrees
Mr K Nkanyana
+27 (0)12 420 6735
kenneth.nkanyana@up.ac.za

Honours: Engineering and Technology Management,
Architecture, Construction Management, Informatics,
Information Science, Computer Science
Ms SL Mgiba
+27 (0)12 420 5316
laurrine.mgiba@up.ac.za

Honours: Civil Engineering, Industrial and Systems Engineering,
Mechanical and Aeronautical Engineering,
Materials Science and Metallurgical Engineering
Mr R Mashiloane
+27 (0)12 420 3656
roy.mashiloane@up.ac.za

Honours: Mining Engineering, Electrical, Electronic and Computer Engineering, Chemical Engineering
Ms M Buys
+27 (0)12 420 3619
miechaine.buys@up.ac.za

Masters: All research degrees
Ms S Steenberg
+27 (0)12 420 5315
stefanie.steenberg@up.ac.za

Masters: All coursework degrees
Ms H Molapo
+27 (0)12 420 3011
helen.molapo@up.ac.za

Gordon Institute of Business Science (GIBS)
+27 (0)11 771 4000 info@gibs.co.za
Health Sciences

Undergraduate Student Admin Manager

Ms C Anthony

+27 (0) 12 356 3057

Medicine (MBChB)

Medicine (MBChB)

Ms M Viljoen

+27 (0) 12 356 3063

Nursing Science, Occupational Therapy, Physiotherapy, Radiography

Ms E Malan

+27 (0) 12 356 3042

Nursing Science (Registered Nurses) and BSport Science

Mr T Miya

+27 (0) 12 356 3038

Dietetics, Clinical Medical Practice

Ms G Msiza

+27 (0) 12 356 3056

Dentistry and Oral Hygiene

Vacant

+27 (0) 12 356 3058

@up.ac.za

Postgraduate Student Admin Manager

Ms A Welman

+27 (0) 12 356 3062

Masters programmes

Ms K Fortune

+27 (0) 12 356 3044

Honours and Postgraduate Diplomas

Ms H Ramatswi

+27 (0) 12 356 3060

Humanities
Head of Student Administration
Ms B Tsebe
012 420 2188
bonga.tsebe@up.ac.zaManagement Assistant
Ms S Bok
012 420 4843
susan.bok@up.ac.zaUndergraduate: Student administration and applicationsSenior Coordinator
Ms E Monyeki
All undergraduate related matters and sports degrees
012 420 5241
ernika.monyeki@up.ac.za

Mr D Letsoalo
Student Administration: BA General and BA Extended degree programmes
012 420 3703
daniel.letsoalo@up.ac.za

Ms J White
Student administration and admissions: BA Visual Studies; BA Fine Arts; BA Information Design; Bachelor of Music (BMus); BMus Extended; BPolSci International Studies and BPolSci Political Studies degree programmes
012 420 2206
janine.white@up.ac.za

Ms N Rakolle
Student administration: BA Languages; BA Speech-Language Pathology; BA Audiology; Bachelor of Social Work (BSW)
Admission and Application: BA General; BA Extended; BA Languages; BA Speech-Language Pathology; BA Audiology and Bachelor of Social Work (BSW) degree programmes
012 420 2959
naniki.rakolle@up.ac.za

Ms P Tshetlhane
Student administration: BA Law
Applications and admissions: BA Law; BDram, BSocSci Philosophy, Politics and Economics; BSocSci Industrial Sociology and Labour studies and BSocSci Heritage and Cultural Tourism degree programmes
012 420 3616
palesa.tshetlhane@up.ac.za

Ms B Ragophala
Student Administration: BSocSci Philosophy, Politics and Economics; BDram; Industrial Sociology and Labour Studies; BSocSci Heritage and Cultural Tourism and postgraduate applications
012 420 3061
baleseng.ragophala@up.ac.za

Postgraduate: Student administration and applications

Senior Coordinator
All Postgraduate related matters including the administration of Masters Students and Honours applications. Ms N Maphanga
012 420 2736
nombulelo.maphanga@up.ac.za

Ms Jean Pretorius
Student administration: All Doctoral and Honours students
Applications and admissions: All Masters and Doctoral
012 420 6909
jean.pretorius@up.ac.za

Law
Faculty of Law Admin Head: Ms M Sesing-Letsike +27 (0)12 420 2290 mmopiemang.sesing-letsike@up.ac.za

Undergraduate:
Undergraduate coordinator: Mr K Makua +27 (0)12 420 5336 kgolane.makua@up.ac.za

LLB Programme code 04310012: Mr K Makua +27 (0)12 420 5336 kgolane.makua@up.ac.za
LLB Programme code 04310010: Current BA Law transfer students Mr K Ntuli +27 (0)12 420 4267 klaas.ntuli@up.ac.za
LLB Programme code 04310011: Current BCom Law transfer students Ms M Meyer +27 (0)12 420 5472 melissa.meyer@up.ac.za
LLB applications and admissions: +27 (0)12 420 4265 helen.vantonder@up.ac.za

Postgraduate:
Postgraduate coordinator: Ms L du Plessis +27 (0)12 420 2737 duplessis.lizette@up.ac.za
LLD/PHD: (applications and registered students)
LLM/MPHIL Research: (applications and registered students)

Centre for Human Rights: (LLM/MPhil applications and registered students)
Ms M Meyer +27 (0)12 420 5472 melissa.meyer@up.ac.za

Department Jurisprudence: (LLM/MPhil applications and registered students)
Ms H van Tonder +27 (0)12 420 4265 helen.vantonder@up.ac.za

Department Mercantile Law: (LLM/MPhil)
Registered students: Ms K Sebothoma +27 (0)12 420 4266 katlego.sebothoma@up.ac.za
Applications: Ms T Dodo +27 (0)12 420 4927 thembisa.dodo@up.ac.za

Department Private Law: (LLM/MPhil applications and registered students)
Ms S Molatana +27 (0)12 420 5982 shoki.molatana@up.ac.za

Department Public Law: (LLM/MPhil applications and registered students)
Mr K Ntul +27 (0)12 420 4267 klaas.ntuli@up.ac.za

Department Procedural Law: (LLM/MPhil applications and registered students)

Ms S Molatana +27 (0)12 420 5982 shoki.molatana@up.ac.za

Natural and Agricultural Sciences
NAS Student Administration – Undergraduate

Email address: nas.undergradhelp@up.ac.za

Telephone: 012 420 2983

Postgraduate (including honours)

Zoology; Entomology.
Cathy Barnard
012-420-4127
Cathy.Barnard@up.ac.za

Actuarial Sciences, Agricultural Economics; Extension and Rural Development; Animal Science; Chemistry, Mathematics and Applied Mathematics, Mathematics Education, Statistics.
Daleen Hartman
012-420-4580

Consumer and Food Sciences; Geography, Geoinformatics and Meteorology, Plant and Soil Science.
Dinah Bokaba
012-420-2644
dinah.bokaba@up.ac.za

Biochemistry, Genetics and Microbiology; Geology; Physics.
Emily Mokhehle
012-420-2473
Emily.Mokhehle@up.ac.za

Theology
Head of Department: Ms Cathy Sandis +27(0) 12 420 4053

Undergraduate: Trone Stander  +27 (0)12 420 2040 trone.stander@up.ac.za

Postgraduate: Doris Mokgokolo +27 (0)12 420 2700 doris.mokgokolo@up.ac.za

Veterinary Science
Onderstepoort Veterinary Academic Hospital (OVAH)
All-hours telephone number: 0861 00 VETS (8387)General Enquiries: Ms Pearl Mmako pearl.mmako@up.ac.zaUndergraduate: Henriette van der Watt +27 (0)12 529 8193 henriette.vanderwatt@up.ac.zaPostgraduate: Leonie Johnson +27 (0)12 529 8375 leonie.johnson@up.ac.za
University of Pretoria Online Application 2023-2024
University of Pretoria Online Application 2023-2024